Mudpuppy Ceramic Studio creates thoughtfully designed ceramics for urban living that are beautiful, well made, one of a kind pieces for your home. Each piece is hand crafted in Denver, Colorado.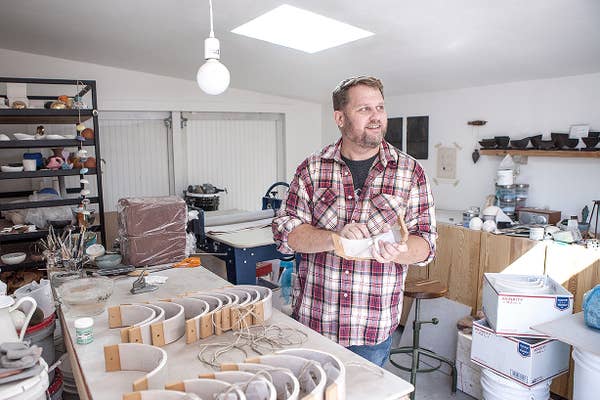 10 Years ago, like many Americans, I was downsized from my corporate job, facing an uncertain future with few opportunities in sight. I fought to build a small ceramic business one discerning customer, one amazing shop, at a time with a commitment to quality and unique design as my guide.
My work is a reflection of an embrace of a slower lifestyle and the tradition of individual craftsmanship. I am grateful for your continued support.
-Michael McDowell, Owner + Maker